Short Bio of Thomas Agerfeldt Olesen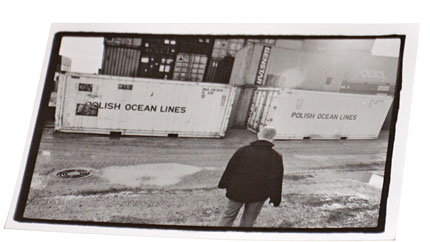 Thomas Agerfeldt Olesen trained as a cellist and composer at the Royal Danish Academy of Music in Århus, studying composition with Poul Ruders, Karl Aage Rasmussen, Olav Anton Thommesen, Henryk Gorecki in Poland and Bent Sørensen.
In 1997 he was awarded the Danish Arts Foundation's three-year working grant.
In recent years Thomas Agerfeldt Olesen has become a particularly sought-after composer, and he works with many prominent Danish and foreign ensembles including WDR Radiosinfonieorchester Stuttgart, the Århus Symphony Orchestra, the Danish Radio Symphony Orchestra, Helsinki Philharmonic, Athelas Sinfonietta Copenhagen, The Danish National Opera, Quartetto di Cremona, Henschel Quartet, Peter Lodahl, Ars Nova, the European Union Chamber Orchestra, Århus Sinfonietta, Johannes Moser, Rolf Hind, Thomas Hell, Oslo Sinfonietta, Copenhagen Phil and The Danish String Quartet. His music has been performed in Denmark, Germany, England, France, Italy, Greece, Norway, Sweden, Chile, Russia, Finland and the United States. He was a co-founder and until 2007 director of the SPOR festival in Århus. 2012, Thomas Agerfeldt Olesen was awarded the Carl Nielsen Prize, which is the largest artistic prize for a Danish artist. In 2013 he received the prize for Musical Drama from The Danish State's Art Foundation for the opera "The Picture of Dorian Gray", The Haakon Børresen Grant 2013, the Laurens Bogtman Foundation's Prize of Honour and The Danish Composer's Union's Grant 2013. In 2014, The Picture of Dorian Gray was nominated "Best Opera 2013" at the national danish theatre awards, "Reumert". In 2020 he received the lifelong Grant of Honour from the Danish State's Art Foundation.