CD review of the CD "Der Wind bläset wo er will"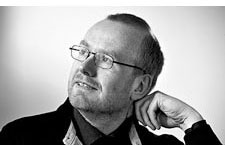 ...These two substantial works add up to just under 50 minutes of exceptional contemporary music, but frankly who's counting? In each case the sounds Thomas Agerfeldt Olesen has devised are utterly absorbing. He writes with tremendous sophistication and wit in the first piece and with an emotional directness in the second which is as daring as it is affecting. To echo the translation of the title of the first piece, both works last as long as they do. Each will amply reward any curious, sympathetic listener. That is surely enough.
Richard Hanlon, Music Web International, Feb. 2021
...Resümee
Weiterhin fällt auch Olesens Lust auf Instrumentierung auf. Während im ersten Werk unter anderem eine singende Säge zu hören ist, wirkt im Cellokonzert erfreulicherweise die in größeren klassischen Ensembles leider selten anzutreffende Konzertgitarre mit.
In dieser Aufnahme treffen verschiedene Charaktere aufeinander, und kombinieren ihre Stärken zu einem Hörerlebnis mit großer Tiefe. Ein weiteres Beispiel dafür, wieviel man verpassen kann, wenn man an Neuer Musik "vorbeihört".
Stefan Pillhofer, Orchestergraben, 2. Februar 2021